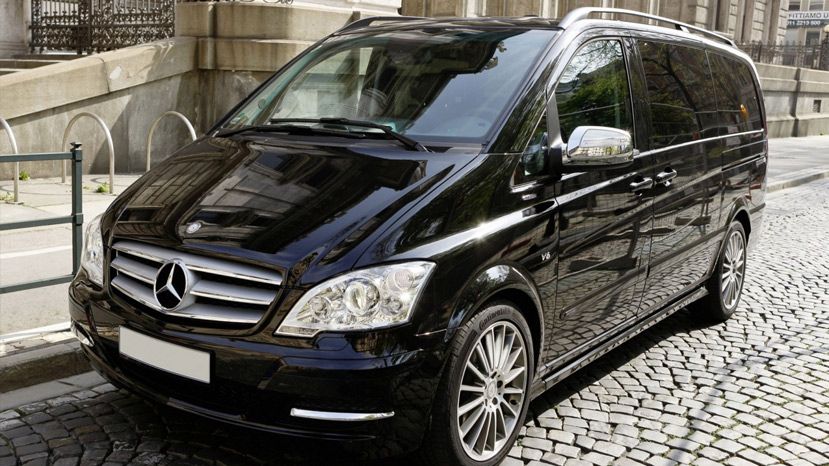 © Mercedes-Benz
For any possible transfer from the initial arrival transfer from the airport to the trips, routes and visits you may require, we offer you the widest range of modern fleet with drivers that you may use to visit explore and navigate throughout the Basque country.
We also offer the option of disposition so that you can choose your preferred itinerary. Transport with driver in any capacity with modern vehicles.
For Individual Travelers: Luxury cars Mercedes type E and S Class with driver.
For travel small number of people: Minivans Mercedes type witawiano for 7 or 6 seats with driver.
For Group travel: Quality Minibus of Luxury ones, from 15 seats to 55 and 61 seats.
They comprise the most modern and complete fleet that exists today in the Basque Country and S.. provides it for you.
Magnificent uniformed drivers and experts in the region can offer a premium quality transport service with total security. Total price including all costs: driver allowance, fees and highways.
Moreover, if you want to travel on your own: Rent a car without a driver with the most modern models and always brand new cars.
Regarding airport transfers, we provide service in all the Basque Country airport and surrounding areas like Biarritz and this includes as well all railway stations and bus terminals.
For visits, routes, tours and transportation programs, we offer you the service at any point of the Basque Country and if this is the case we even provide you the transport in your place of origin in Spain.
For any transport service please do not doubt to contact us and we will offer you the best options and prices